Posted August 17, 2018 at 12:00 am
As you've probably heard me hollering the news before:
GGaR books one and two are available on the online store Hivemill! Along with other ggar goodies :)
Speaking of which, I really need to update the store's merchandise with new stuff. What would you like to see? More poster choice? Mugs? Tshirts? Comment below on with any ideas you may have!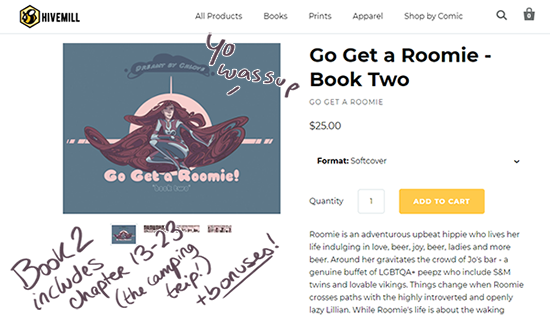 (Book 2 comes in soft or hardcover, or digital ebook!)