Conventions & Meetups
FACTs in fall (belgium) CANCELLED
where to next then?
News & Comments
posted Oct.20.17 at 12:00 am

Enjoy~!
Oh and there's a new Patreon pledge for those who are interested in original art, check it out here! And a HUGE thank you to the room-butts who have already donated on Patreon, I WURVS U.
---
Feb.25.17 at 05:00 am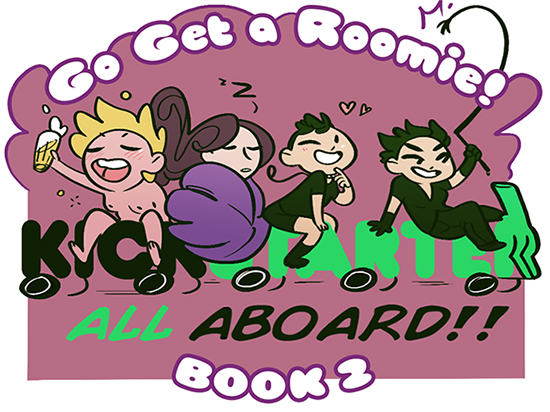 Do you want Book 2 to add to your GGaR collection, or did you miss the first Kickstarter and want BOTH books? Want little goodies with that?
Whelp, here's your chance lovely peepz! The Kickstarter for GGaR Book 2 is NOW LIVE!
And let us know if you have any questions :>
Feb.14.17 at 01:00 pm