Conventions & Meetups
FACTs in fall (belgium) CANCELLED
where to next then?
News & Comments
posted Dec.08.17 at 06:00 am

Heyyy~ hope you enjoy this strip, and hope you enjoy your weekend!
On a side note:
Reminder that the deadline for Guest Strips submission is on the 20th of December, if you wanna get one in I would super appreciate it<3
Also, there's been a lot of talk going on on Patreon, regarding their planned update on their new fee structure. I've made a little post here, linking to other folks explaining the situation better than I, and why it's not as good as Patreon makes it sound. It's something that might affect a lot of us creators that are depending on Patreon for stable income, but it's too early to tell how much... will keep you posted!
---
Feb.25.17 at 05:00 am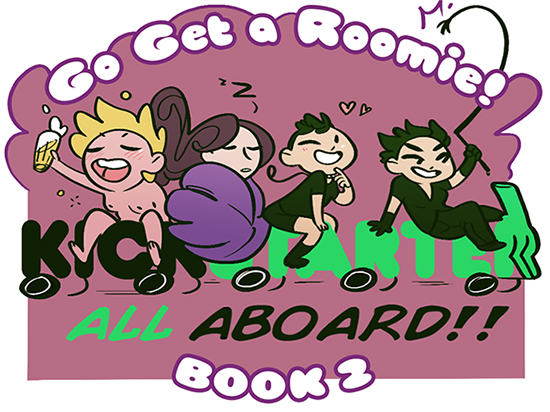 Do you want Book 2 to add to your GGaR collection, or did you miss the first Kickstarter and want BOTH books? Want little goodies with that?
Whelp, here's your chance lovely peepz! The Kickstarter for GGaR Book 2 is NOW LIVE!
And let us know if you have any questions :>
Feb.14.17 at 01:00 pm