Conventions & Meetups
FACTs in fall (belgium) CANCELLED
where to next then?
News & Comments
posted Sep.25.17 at 01:00 pm

Hullo! Is it all right if I post three little geek extras this week so I can have more time to prepare for next chapter? I know it's a rhetorical question, but I do hope you understand :)
Crossover with Final Fantasy (how did I not do this crossover yet??)
Thanks for being rad, roomies<3
---
Feb.25.17 at 05:00 am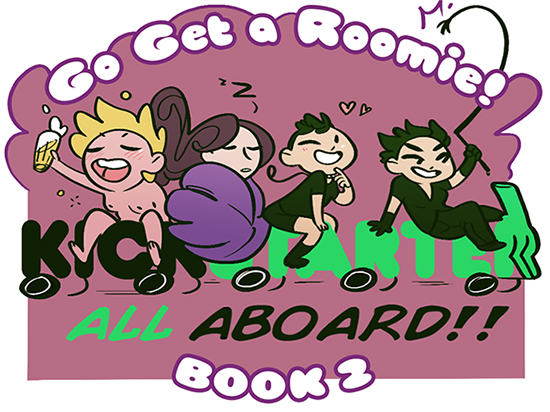 Do you want Book 2 to add to your GGaR collection, or did you miss the first Kickstarter and want BOTH books? Want little goodies with that?
Whelp, here's your chance lovely peepz! The Kickstarter for GGaR Book 2 is NOW LIVE!
And let us know if you have any questions :>
Feb.14.17 at 01:00 pm