Conventions & Meetups
FACTs in fall (belgium) CANCELLED
where to next then?
News & Comments
posted Aug.26.17 at 11:30 am

GGaR is on hold until the choice has been made! (NO PRESSURE RIGHT)
If there are any Native Americans who follow this comic and who would like to share their honest thoughts with me on this, I welcome you to do so at gogetaroomie@gmail.com
Thanks everyone for your patience and sincerity<3
UPDATE: Next GGaR strip will appear on Wednesday! Whichever choice I've made, it's taking time to prepare.
---
Feb.25.17 at 05:00 am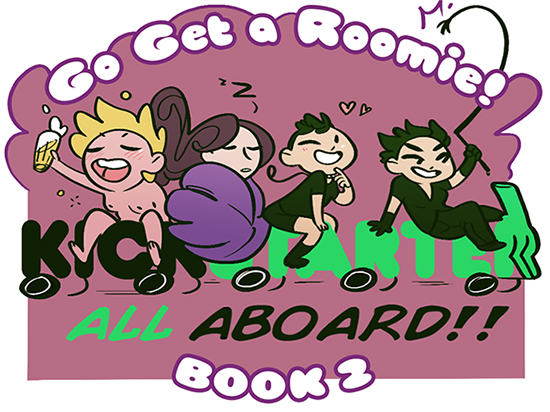 Do you want Book 2 to add to your GGaR collection, or did you miss the first Kickstarter and want BOTH books? Want little goodies with that?
Whelp, here's your chance lovely peepz! The Kickstarter for GGaR Book 2 is NOW LIVE!
And let us know if you have any questions :>
Feb.14.17 at 01:00 pm